Due to covid-19 we are not offering any driver training at this point in time we do not think its safe to ask our staff to put their lives and family lives at risk with training in a confined space like a truck cab. Other firm don't share the same values towards their staff  like we do they will offer training in a confined space. You need to ask your self do i want to put my life and families life at stake by sharing a truck.
Cat C & Cat C+E Training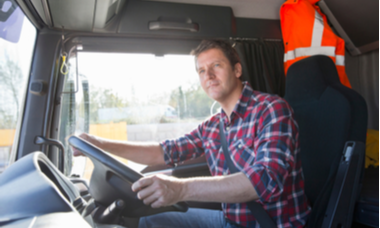 In This Section You Can Find Training Information
For using your own vehicles
Cat C & Cat CE
Option One Using Your Vehicle:
We can supply our qualified trainer to attend your site the hourly fee is £35 per Hour. Minimum training time is 4 hours subject to location. We suggest a training period from 16 hours including the driving test period for those with experience of driving these vehicles ( not for a novice ) 
From £560.00
Option Two Using Your Vehicle:
20 Hours training and test for those with a little are no experience From £700.00
Subject to your location an addition fee might be payable for travel to your site
Documentation required prior to booking and taking this course:
Requirements.
You need to be 18 or over.
Have a full uk car driving licence.
You need to have got your provisional Cat C driving licence and passed your Lgv theory and hazard test.
To take the Cat C+E training (old style class one artic / draw bar) training you will need to have passed the Cat C driving test this is the old style class 3 and class 2 driving licence.
You do not need to re take the theory and hazard test after passing the Cat C test.
LGV medical £50 / £55 pay this direct to the Doctor.
Theory and Hazard test £37 pay this direct to the Dvsa.
Click the photo HOW TO GET STARTED in the main menu and in step one and step two you will see all the links / telephone numbers to get your D2 and D4 forms from the DVLA and how to book your own medical and theory/hazard test for the cost price.
And links to study details for the theory and hazard test.
Watch out for those who offer to book them for you they will book them but they will also charge you more than the cost price.
Vehicle requirements to be used for the driving test 
And the required loads that must be carried for the driving test:
Your test will be cancelled and you'll lose your fee if your vehicle does not meet the rules.
All vehicles used for category C, C+E, tests must be capable of 50mph.
They must be fitted with:
2 sets of externally mounted nearside and offside mirrors – one for the driver and one for the examiner
seat belts fitted to seats used by the examiner or any person supervising the test
an anti-lock braking system (ABS) – trailers do not need to be fitted with ABS
Rules for large goods lorries: categories C and C+E
Category C vehicles are large goods lorries:
with a MAM of at least 12 tonnes
at least 8 metres long
at least 2.4 metres wide
The vehicle must have a closed box cargo compartment at least as wide and as high as the cab.
Category C+E vehicles must be at least 2.4 metres wide. There are 2 types of C+E test vehicle:
a drawbar combination of a category C vehicle and trailer with a MAM of at least 20 tonnes and a length of at least 7.5 metres from coupling eye to extreme rear and a combined length of at least 14 metres
an articulated lorry with a MAM of at least 20 tonnes, a minimum length of 14 metres and maximum length of 16.5 metres
Minimum load requirement
The table shows:
which vehicles and trailers need to carry a minimum weight for the test
what the minimum load requirements are
| | | | |
| --- | --- | --- | --- |
| Vehicle category | Vehicle or trailer affected | Minimum real weight | Minimum load requirement |
| C | Vehicle | 10,000 kg | 5 x 1,000 litre IBCs |
| C+E 'drawbar' vehicle | Towing lorry and trailer | 10,000 kg for lorry and 5,000 kg for trailer | 5 x 1,000 litre IBCs (lorry) and 3 x 1,000 litre IBCs (trailer) |
| C+E articulated lorry | Semi-trailer | 15,000 kg | 8 x 1,000 litre IBCs |
| C1+E | Trailers | 800 kg | 600 kg of aggregates or one IBC of 1,000 kg or 600 kg capacity when filled with water |
Rules about the load
The load can be water or bagged aggregates like sand, stone chippings, gravel or any other recycled material packages (but not toxic materials). Bagged aggregates can only be used for the C1+E category.
Bagged aggregates must be in sealed transparent bags and must:
all weigh the same
be at least 10kg
have the weight clearly stamped on them
Water must be in intermediate bulk containers (IBCs) made from semi-transparent moulded plastic usually reinforced with a wire framework.
The examiner can inspect an IBC used as 'load' for the test, so it's important that they can see it has the correct water level.
You cannot use any other type of load.
The load must be secured appropriately onto the vehicle or trailer.
Minimum real weight
The 'real weight' is the actual weight of the vehicle and the load combined. This cannot be more than the MAM.
On completion of the Cat C course and all tests are passed:
You will be licensed to drive all goods vehicle.
Towing a trailer with a C vehicle you're limited to 750Kg
To enable you to tow larger trailers you will need to pass the Cat C+E driving test